How Much does Relocating an Office Cost?
If you are moving your office locally, you should budget anywhere between £2,500 and £10,000. Additionally, you should get quotes from several office movers  company so that you can get an idea of how much you can expect to pay.
MTC Office Relocations are a London-based company who specialise in office moves. They can provide a complete package, from initial survey through to final delivery and set-up, ensuring that your move is as stress-free as possible. In this blog post, we take a look at the cost of moving an office and what you need to consider when budgeting for your move.
What are the Costs associated with Moving an Office in London?
The cost of moving an office depends on a number of factors, including distance, the number of employees, type of furniture, the urgency of moving and timing.
To get an accurate estimate of your office move, it's important to consider all potential costs – from hiring professional movers to renting storage space for excess furniture and equipment.
Here's a breakdown of some common business relocation costs:
– Hiring professional movers: This is typically the biggest expense associated with an office move. The cost will vary depending on the size of your office and the distance you're moving.
– Renting storage space: If you have more furniture and equipment than can fit in your new office, you'll need to rent storage space. The cost of storage will vary depending on the size of the unit and the length of time you need it.
– Moving office furniture: If you're moving heavy or delicate office furniture, you may need to hire professional movers. The cost will depend on the amount of furniture and the difficulty of the move.
– Packing and unpacking: If you're hiring professional movers, they will typically handle packing and unpacking for you. Otherwise, you'll need to budget for the cost of packing materials and labor.
– Dealing with fragile or valuable items: If you have any items that are particularly fragile or valuable, you may want to hire a company that specializes in handling these types of items. The cost will depend on the number and type of items you need to move.
– Unexpected costs: There are always potential unexpected costs associated with any move, so it's important to budget for these as well. Some common unexpected costs include damage to furniture or equipment, lost items, and delays in the moving process.
By considering all of these potential costs, you can get a better idea of how much it will cost to move your office. If you're working with a limited budget, there are ways to save on the cost of an office move. For example, you can choose to move during off-peak times or negotiate with movers for a lower rate.
What is the Price of Moving an Office?
A Move to a New Office incurs Additional Costs
Expenses associated with moving may include:
Dilapidations cost

Using an office removal company that is qualified

for renovations

Fit out costs

Survey of premises

Legal fees

Cost of the schedule of conditions

Storing
Hiring a qualified moving company for office relocation
The cost of moving an office will depend on a number of factors, such as the size and nature of the move. Generally speaking, you can expect to pay between £2,500 and £10,000 for professional help with an office move. This will cover all aspects of the relocation process, from packing and transportation to unpacking and setting up your new office space.
The cost of dilapidations
The cost of dilapidations can range anywhere between £5 to £25 per square foot. The repair costs will vary depending on the damages on the property. The price is usually based on the size of the property, with larger properties costing more to repair. However, the cost of dilapidations can also be influenced by the location of the property, with properties in Central London often costing more to repair than those in other parts of the city. If you are planning to move out of your current property, it is important to budget for the cost of dilapidations. This will ensure that you have enough money to cover the cost of repairs, and you will not be left out of pocket when you move out.
Refurbishment costs
Refurbishment costs can vary depending on the type of renovations required. For example, painting may only cost a few pounds per square foot, while more extensive changes could cost up to £60 per square foot. Therefore, it is important to consider the type of changes you need before signing a lease for a new office space. In some cases, it may be cheaper to find an office that doesn't require any refurbishments. However, if you do need to make changes, it is important to get quotes from multiple contractors to ensure you are getting the best price possible. Refurbishments can be a significant expense, but in many cases they are worth it in order to get the perfect office space for your business.
Fit out costs
As any business owner knows, office space comes at a premium. In order to make the most of the available space, it's important to have a well-designed layout that meets the needs of your business. One way to achieve this is through office fit-out. Fit-out costs can range between £20 and £65 per square foot, depending on the scope of the project. In order to get satisfactory results, it's advisable to hire a qualified professional for the job. When considering office fit-out, you also need to take into account the amount of space you have available. If you have a limited amount of space, you may need to be more creative in your use of office furniture and storage. By taking these factors into account, you can create an office layout that is both functional and stylish.
Premises survey cost
Premises survey costs in London range between £750 to £5,500. This price might differ depending on the condition and size of the premises being surveyed. The cost of a premises survey includes the cost of hiring a professional surveyor to assess the condition of the property and identify any potential problems. The surveyor will also provide a report detailing their findings. Premises surveys are typically carried out before a lease is signed, to ensure that the property is suitable for the tenant's needs. However, they can also be carried out during or after a tenancy, if there are concerns about the condition of the property.
Solicitor's cost
Solicitor's costs associated with leasing commercial property can range significantly, depending on various factors. The size of the office space being leased is one important factor; generally, larger spaces carry higher solicitor's fees. The term structure of the lease is another key consideration; shorter leases typically have lower associated costs than longer leases. Additionally, the landlord and tenant may each be responsible for their own legal fees, but they must agree on who will pay the solicitor's fees. Solicitor's costs for leasing commercial property can range from £2,500 to £8,000, making it important to be aware of all potential fees prior to entering into a lease agreement.
Schedule of conditions cost
Schedule of conditions cost is the charge a landlord will make for preparing a document that sets out the existing condition of your new office space. The schedule is important as it provides evidence of the condition of the property at the start of your lease which can be used to compare against its condition at the end of your lease. This cost can range from £1,000 – £2,000. In addition to the schedule of conditions cost, there are other costs associated with relocating an office such as IT network installation, signage, and furniture. As you can see, there are several factors to consider when budgeting for an office relocation. Schedule of conditions cost is just one element in the equation. But it is an important one to be aware of. With a little planning and research, you can ensure that your office relocation goes smoothly and within budget.
Table of moving costs for offices
| | |
| --- | --- |
| Expenses | Average cost |
| Office removal company | £3,500 – £10,000 |
| Dilapidations cost per square foot  | £3,500 – £10,000 |
| Fit out cost | £20 – £65 |
| Property expenses | £3,550 – £13,500 |
| Property survey | £700 – £5,000 |
| Solicitor's cost | £2,500 – £8,000 |
| Schedule of conditions | £ 1,200 – £2,500 |
| Service charge increase | 5% – 15% |
The cost of moving an office can vary greatly depending on the size and location of your new office, as well as the amount of work required to get it up and running. Refurbishment costs can range from a few hundred pounds to several thousand, so it's important to factor this into your budget. Additionally, you'll need to consider the cost of hiring a professional moving company, as well as any other associated costs such as storage or insurance. With all of these factors to consider, it's difficult to give an accurate estimate of how much it will cost to move an office without knowing specific details. However, by doing your research and planning ahead, you can ensure that the process runs smoothly and doesn't break the bank.  
Costs of Relocating an Office?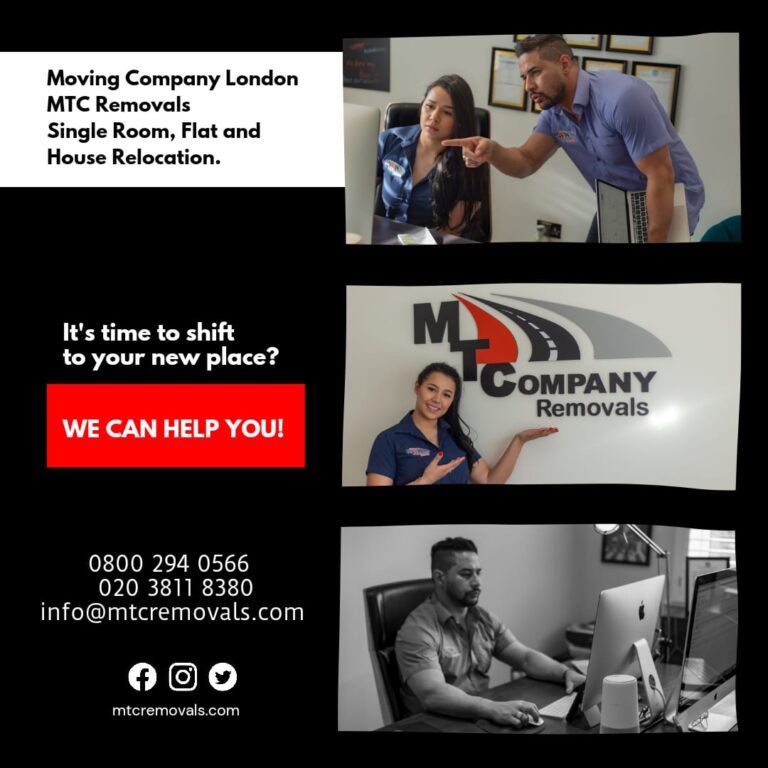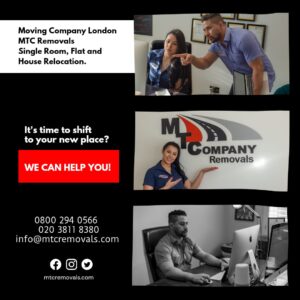 Besides people cost, most companies are likely to spend more money on the cost of properties (property costs) and relocating an office– while getting your business a better, affordable and appropriate office space – will be one of the most expensive projects what a company will undertake.
MTC Office Relocations London can help make your office move as smooth and stress free as possible. We have years of experience in the industry and know how to handle every type of office move. Our team will work with you to create a moving plan that fits your specific needs and budget. We also offer packing and storage services, so you can relax knowing that your belongings are in good hands. Contact us today to get started!
Why Choose Us?
1. We are experts in office relocation
2. We have a wide range of services to choose from
3. We have an excellent team who are passionate about their work
4. We always put the client first
We Make Office Moving Easy.
• We understand that your time is precious and we will work around your schedule to ensure that you are minimally disrupted.
• We have a wide range of services so that we can take care of your entire relocation process, from start to finish.
• Our office movers are experienced professionals who will handle your belongings with the utmost care.
• We offer competitive rates without compromising on quality or service.
1. Plan well in advance:
Your search for a business centre starts at the very first thought when you think of moving out of your current premises for any reason. Be pro active – Do not wait until the deadline. Start your first step by deciding on the specific date.
2. Detailed Requirements of your work space
Make a list of services and facilities that you would want from your office space provider
1. Type of office – A co working space or a dedicated private cabin or just a mailing address
2. Budget
3. If physical space is what you opt for then decide number of seater/s required
4. IT Infrastructure and support
5. Address usage
6. Reception services
7. Office boy assistance and stationary
8. Availability of Photocopying , Fax and printers
9. Business Lounge
10. Board rooms and meeting rooms
11. Access to business centre on holidays
12. Parking facility
13. Tenure
14. Helpful staff in the business centre
15. Opportunities to grow and expand
Next step is to decide on the preferred location. There are few must factors thy has to be thrown light on
a. In CBD areas
b. Proximity to public transportation
c. Save team members travel time
d. Easily accessible on Google location
e. Prime address
at this stage , you search information about various business centres in the particular location and evaluate alternatives. You compare the offerings of each centre in line with the value for money that you will be spending.
5. Shortlist
Shortlist at least 3 business centre and visit . This will give you a fair understanding about the look , feel and atmosphere of the business centre.
6. Experience a day
Some of the business Centres do give you a day pass to experience their services. Do make use of it. You can have a check on the Internet speed, services by the support staff , Work atmosphere, spacing of each desk etc.
7. Finalise
Once you have experienced your day at each centre , you are clear on your final choice.
Finalise with the Business Centre , complete the documentation and Start off .
Office Moving Costs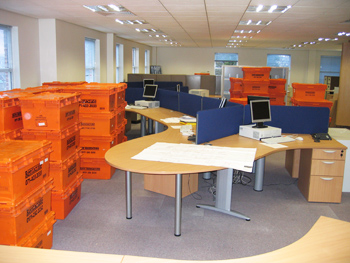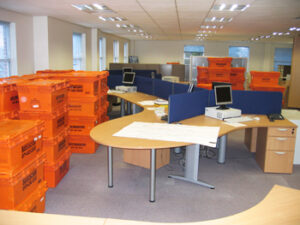 These issues need to be discussed with the management and consult with internal teams like the human resource, finance, and marketing unit to ensure every problem is considered.
You should reflect on how your business strategy will be affected 3-5 years into the future if you should relocate and whether an office relocation can assist you in achieving your business objectives more efficiently. Don't forget that relocating your office completely can take about six to eighteen months, make sure you include this in your office relocation plan.
It is important you relocate your office at the appropriate time, it needs to conform with your business strategy so it does not impact when you are launching a new product, staff training, or fiscal targets you have set for your business negatively. Also, it is crucial to take note that a business relocation requires careful coordination; thus, the project leader needs to be dedicated and committed in order to manage all office relocation project as well as achieve key objectives.
If you have decided the right time to move your company, remember to use the office relocation checklist; this will assist you in managing and preparing your company for relocation.
How long is required to relocate?
The first thing to do is to establish important dates that will decide the possible timeframe to move your office. A Moving Office Costs Timetable should be used; this will ensure that every aspect in moving the office is carried out together and appropriately – from the start date to the final date. It is important you plan ahead if you want to make the right choices when moving, it will also give you plenty of time to negotiate better deals during the relocation process.
There are six important stages you need to consider when relocating your business:
The strategic planning governing the decision to relocate

Search and selection of the right office space

Accepting terms and sorting all relevant lease documentation out

Sorting out all office designs, furniture, and fit-out issues

Ensuring a smooth movement (or upgrade) of your IT and Telecoms infrastructure

The physical movement (the office removals element)
To achieve desired results when relocating, make sure you employ the service of an office relocation professional to handle every important stage of the office relocation project. From experience, businesses that employ the assistance of an office relocation expert when moving their business usually avoid mistakes and save more money when relocating. 
Commercial Movers London – MTC Office Relocations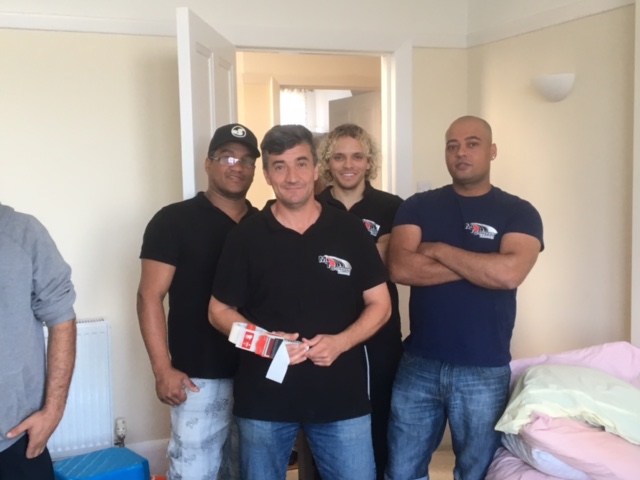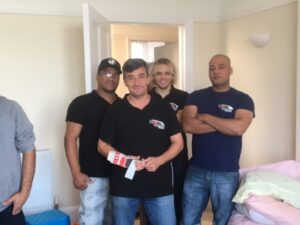 Having an Office Relocation Strategy that is properly planned and comprehensive will guide your office space decision, help you determine the perfect time to relocate your office, and also help you settle on a realistic budget when relocating.
Before you consider relocating your business, you should ask yourself these questions:
Why do you want to relocate your business? What are the major reasons? Are you relocating because of costs, location, you need more workspace or less workspace, or you want a change in working methods?

Will your staff and customers benefit from relocating your business?

What are the consequences of relocating your business?

What time will be more suitable for moving the business?

Could refurbishing the office be a better option?
MTC Office Relocations London
How to Relocate your Business
Make sure you understand the costs and timeframes involved in relocating your office
Have at the back of your mind that every office relocation is different, and several factors, such as the size of the company, the time required for constructing the office space, the complexities of lease negotiations, and so on, can influence the duration of relocation. However, regardless of your situation, understanding the costs and the timeframes when relocating is very useful.
Conclusion: The cost of moving an office can vary greatly depending on the size of your business, the distance you are relocating, and the amount of help you need. That's why it's important to get a quote from a reputable office relocation company like MTC Office Relocations London. We offer free consultations so that we can understand your specific needs and give you an accurate estimate. Contact us today to get started!
Helpful Articles
Find us in other South West London Areas:
Removals Company in Hammersmith & Fulham , Brixton Removals , Hampstead Removals , Moving Company Earls Court SW5 , Clapham Removals , Vauxhall Removals , Removals in Stockwell , Moving Company in Pimlico SW1 , Chelsea and Kensington Removals London , Moving Service in South Kensington SW7 , South West London Removals, Barnes Removals , Putney Removals , Balham Removals Company , Removal Services in East Sheen ,