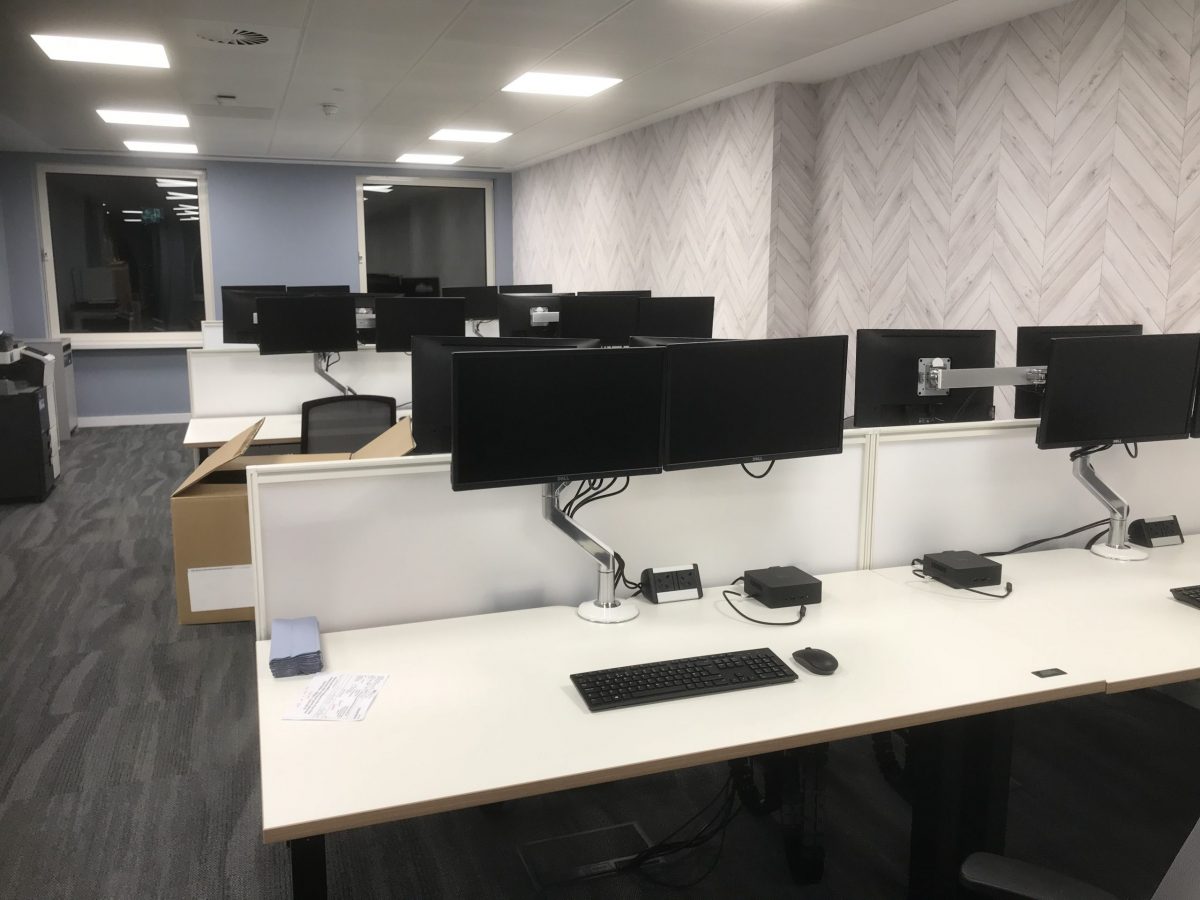 How to be in Control of your Office Relocation
How to Make Your Office Moving Easier
Choosing the best office relocation services London has in offer for you may not be enough if you are planning to relocate your office to a new spot. There are certain things that you need to pay extra attention to in order to keep the progress smooth and avoid any commotion. It will help you to keep the progress in track and also let you avoid anticipation and tension while you move to your new place. Below mentioned are some of the top tips that can help you to have control on your relocating situations.
How to Make Your Office Moving Easier | MTC Office Relocations London
Are you moving your office soon and looking for tips to make the process easier? Look no further! MTC Office Relocations London has everything you need to know.
When it comes time to move your office, it's important to make sure everything goes as smoothly as possible. By following these tips, you can minimize the stress and disruption that can often come with a office relocation.
First, create a moving plan and timeline. This will help ensure that everyone involved is aware of what needs to be done and when. Next, start packing early and designate someone to be in charge of packing up the office supplies and equipment. Make sure all cords are labeled so they can be easily reconnected, and pack heavier items on the bottom of boxes so they're easier to carry. Finally, arrange for transportation ahead of time and have someone there to oversee the move-in process. By following these simple tips,.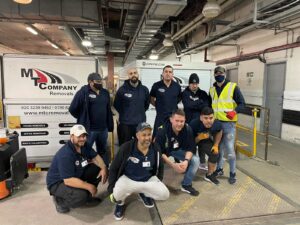 11 Tips to Simplify your Office Moving
1 ) Consider your budget
The most primary thing that you need to take into consideration is to know the budget you can expend for your entire relocation process. That includes everything from choosing the right spot for relocation, choosing the right team for the task, hiring transportation, selecting the new equipments and any other relevant expenses that may be related to your moving.
It forms the backbone for the entire process that helps to keep the service on track. If it is not dealt with in the initial time, it can lead to a lot of problems in the future that could had been easily avoided if planned otherwise. Take some time out for it. If required, you can device your own team or even look to hire an event manager or some of the best office relocation services London may offer you with.
2) Formulate an efficient plan
Once you have decided on the budget, the next important task in hand is to come up with an optimized plan. When you are working on planning your relocation, you also need to pay attention to your meetings, appointments and client deals that will obviously be affected by the relocation process. But the planning process is not just limited to this. It also includes choosing the dates, services, and other aspects that will be affected during the procedure. You also need to consider the common utility services – the ones you enjoy in your present office as well as the ones you will need at your new place. You will probably get frustrated if the electricity and water services have not been sorted before you move into the new space. You should also take some time out to physically go and visit the proceeding of your new office space.
3) Get rid of the unwanted items
There are a lot of things in your office that you may have required at one point of time. They do not serve any practical purpose at present time rather than consuming dead space. There is no benefit in moving them to your new space as it will block up the effective space over there as well. Prepare a list on the things you need and things you don't. You can sell the items you don't need or just distribute them for free to those who are in need of those items. Obviously, most of the items in your new office will be new and that means you will be spending some money on purchasing those items as well. So when you sell those items on a second hand market, it can only reinforce you to maintain your budget. Also, you need to consider things well so that you can arrange your office space to the best possible extent.
4) Organise the items
Once you have decided on the list of your essentials, start to organize them in right orders. Transporting the computers and other fragile items can be risky. So take time to carefully arrange them. You also need to organize your files and folders well so that you do not have to hunt for things among all the boxes in your new space. Once you have arranged all the items into boxes, consider labeling them. This is one of the most basic ways of structuring almost anything in this world and also saves you the pain and time of getting frustrated from not finding the right item when you actually need it. As you organize the items properly into categories and tag them the right way, you will know which box to look for if you are in search of a particular item. You can also create a catalogue with the box numbers and the list of items in them to make things even simpler.
5) Hire a Office Professional Company
There are a lot of moving companies currently working in the market. But not all the office relocation services London are equally efficient in terms of services and quality. Conduct a research to find some of the most professional organizations that suit your budget. Check out the reviews from the other clients and the time period for which they have been serving in the market. If you are not confident about which service to choose, you can get in touch with the shortlisted candidates. You can even ask for suggestions to your relatives or employees or just reach out to some forum and ask for advice. Make sure that you request for a quote to the companies relevant to the services you will hire them for.
7) Notify your IT team in advance
One of the biggest problems to deal during office relocation is to arrange the IT data. These are some of the most vital information of your entire business losing which will put your entire company at risk. Notify your IT team with at least 3 months time in hand. That will provide them with ample time to take care of all the sensitive data, sort and arrange the same to prevent leakage or mix-up. When things are organized beforehand, getting back to work after the relocation is done will be much easier and less time consuming. That means your office can immediately resume the work schedules as soon as the relocation and rearrangements are complete.
8) Give your employees the time to pack
Your employees most probably have their belongings scattered all around your present office. Some may have files and documents spread that they need to arrange while some may also have other personal items. If you suddenly break in the news to them about your relocation plans, they might just fall down from the stars and start panting around. This will only bring in commotion and delay the moving process. The best way to avoid this is of course by informing them beforehand and providing them ample time to organize all they need and throw out all they don't.
9) Read the agreement well
No matter whatever office relocation services London may offer to help you with your relocation plans after sampling and quoting all the shortlisted ones, make sure you read the agreement terms well before signing. This will help you to know of all the hidden costs (if any) involved and what will be covered under their jurisdiction. Also make sure if they will be helping you with the rearrangement tasks in your new office. If they are not providing this service, then it can turn to be a hectic and tedious task for you and your employees. You must also pay attention to the time they require to get done with the relocation services and if they have people who have knowledge on the area you are relocating to so that they do not have to move in circles to find your place.
10) Maintain effective communication
Effective communication is the solution to most of the complex problems – be it personal or professional. By effective communication, we mean everyone related to your business. Your employees, your clients and any other service you may enjoy falls in this category. It also includes the members of the moving company that will be assisting you in your relocation process. The drivers and managers for the entire process must be also included into the list. This will help to keep track of the progress even if you are not physically present at the spot to take care of all the minute details.
11.Update your new address
Do not forget to update your new address at all the places. It includes your website, social pages, visiting cards, letter heads and even your digital signatures. This is one of the easiest ways to let your new clients know where to find you and also inform your old clients inform of your new location. Do not forget to update your new address with the delivery services you enjoy so that the packages and deliveries you expect won't arrive at the old place while you are expecting them at your new office.
You can search the web to find some of the most efficient moving companies in the area and also research more about them before short-listing the most potential ones to serve your purpose.
Helpful Links:
Conclusion: Moving offices can be a daunting task, but with careful planning and execution it doesn't have to be. By following the tips we've outlined in this post, you can make your office move as smooth and stress-free as possible. If you need help executing any of these tips or would simply like some advice on how to best plan your office move, contact MTC Office Relocations London. We're experts in office relocations and will work with you to ensure your move is as easy as possible.
Although it can be daunting, with a little bit of planning and preparation, you can have a smooth office move.
Here are our top tips to simplify the process:
1) Start early
2) Delegate tasks
3) Make a plan
4) Label everything
5) Have plenty of supplies on hand
6) Take your time
7) Stay organised
8) Enjoy the process!
Are there any other tips that have worked for you during an office move? Let us know in the comments below.
Helpful Articles
Find us in other South West London Areas:
Removals Company in Hammersmith & Fulham , Brixton Removals , Hampstead Removals , Moving Company Earls Court SW5 , Clapham Removals , Vauxhall Removals , Removals in Stockwell , Moving Company in Pimlico SW1 , Chelsea and Kensington Removals London , Moving Service in South Kensington SW7 , South West London Removals, Barnes Removals , Putney Removals , Balham Removals Company , Removal Services in East Sheen ,