How to Plan and Organise an Office or Business Move with MTC Office Relocations London
Have you reached your final decision to relocate your business? If yes and don't know what to do worry no more because you're in the right place where you will get everything you need to know. How to move an office and organise it services are offered by MTC Office Relocation based in London. We have now 12 year's experience in relocating our clients safely and in fast way. We also offer tips to our client on what it means to relocate a business and what to do before and after to make the relocation fast and easy.
But what do office relocation mean? Office relocation means carrying everything you had in your old office to new office without incurring any cost of buying new materials to start with in the new office. This will enable you cut cost and also maintain you old data to continue using despite in the new business environment. There are so many office removals companies in London alone but do your research you will find we are the best. We have the best professionals to carry the task and also we have materials required. To make your move easy and quick follow the following tips.
Take Down the motivates of Relocation
Have a meeting with your employees or the stakeholders to discuss the intentions behind your relocations. It may be due to trap new market which is good, to have a bigger offices, for safety measures or even to affordable premises. Have all these motivates and weigh them to come up with clear decision that will benefit the growth of your business. Don't take personal matter as the reason to relocate your business. Know that relocating your business can have negative or positive implications.
Determine your location
Hire a real estate broker to search office that meets your standards. Give clear instructions on kind of business office you are in need. Hire a broker who is specialized in finding offices. Do all the plans in time so to give a visit to the found offices. Have a variety of brokers so as to make a good choice who is cheap.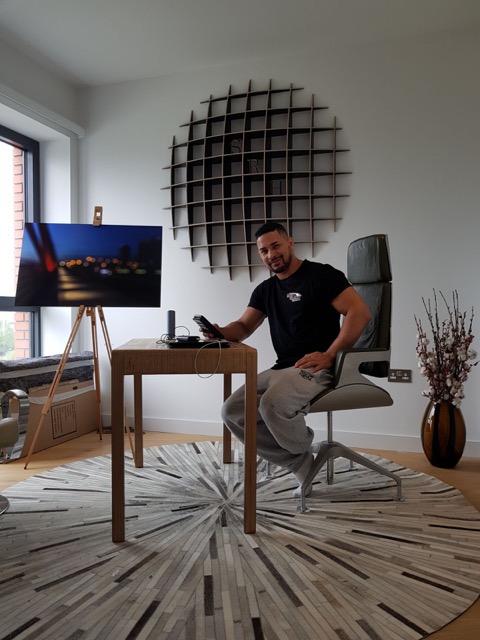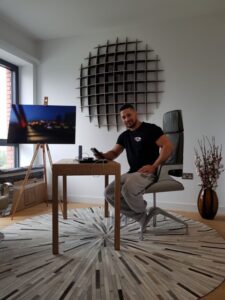 Don't wait until the last minute to start rushing, have enough time to do all the plans. Start your plans at last six months earlier for big business and three months for medium or small businesses. Don't underestimate time in starting the require plans. Like notifying anyone who was in need of your service as you need them to grow your business. Give them a notice in time of where you are moving. Make a visit with you staff members if possible to new office you are planning to go into. Discuss with them or look if the challenges made you relocated are solved when you get there. If it was matter of office space see if the new office have enough space you required. May be it was security, network problems or electricity ensure all the problems you encountered in your previous office are solved by moving in to new one.  In case you needed decorations or certain designs done ensure them are done before going in or relocating. All these plans will take you fear as you will be certain you are relocating to your dream office.
Notify your working team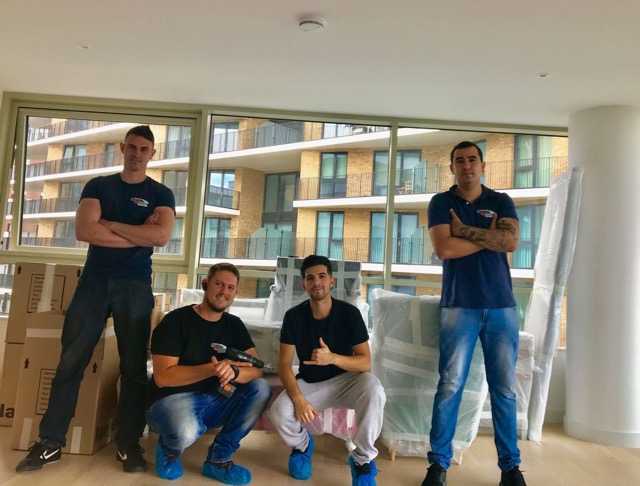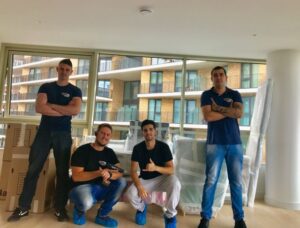 Make arrangement with your employee who shall oversee the packing of all materials. For small offices you can choose individual packaging but for big ones ask the supervisor or manager allocated to that department to assist and oversee.  Otherwise you can hire our professional employees to assist you do the packing. We have our branded crates and boxes to help you pack your belongs. They are of all sizes. Give an opportunity to your employee give out their views on the new office.it is important to engage them and make them part of the moving decision and it will be harmonious move.
Have regular meetings
Organize now and then meetings with your staff no remind them time is running out as to prepare them psychologically. This will reduces worries as some employees think by moving to new office they lose their jobs. Through these meetings also employers will have enough time to do the packing.
Make your budget
It is wise to determine the cost which shall be incurred during the moving. Ask the moving company the price which they shall charge you. MTC office removals offer affordable price to do the relocation. To be able to really determine good place invite the mover company to come and access the materials to be transported and have actual distance to be covered. This will make you have a negotiation and come to an agreement. Check the quality of material they will use compare with the price they are changing you. In general ask the relocating company to break down for you the charges they are charging you and make a comparison if worthy or not. MTC office relocations based in London have their charges reflecting the quality of service they offer to you.
Assign tasks
Relocating a business may it be big or small is not an easy task when you are alone. Have a moving committee or hire MTC office Relocation Company based in London. The committee or the company will help you have a list of things to be done before relocating. As it is that we don't know all, they will help you or remind you all the services need to be in place before relocating. Some of the critical services needs to be looked at are telephone line installation and computer network specialist. Ensure also other vital area are available and in good conditions such as reception area space, storage area, lobby and also washroom condition. Have all your intended motives of relocating are achieved by the committee you set or company you hire to do the task.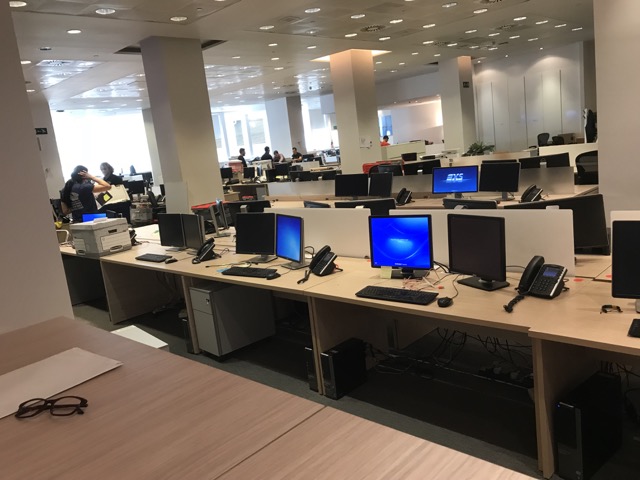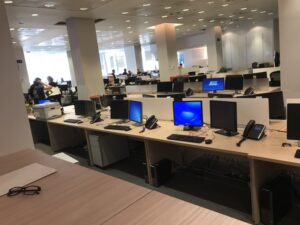 Insurance by the movers
Ensure the company you are hiring have insurance cover in case your material is damaged. Don't assume this as some companies are not trust worthy they can steal your materials on the process of relocation. Check the company you are hiring comply with all set rules like insurance and tax compliance. This will take your worry when your materials is inside the movers van. MTC relocation company is a trust worthy company they can show certificate of operating the business take it in your consideration when looking for mover company in London.
Make a contact list
Don't lose you customers or suppliers when you relocate. Notify all your customers in advance that you are relocating may be by next three or six months to where. Give proper directions of your new place and also new contacts in case you change. If you need any assist doing this hire communication company or you can choose to use you employees to pass the message. Give clear description of the business like the time it will be operating and which building or the directions are clearly described. This will make you retain your business and also earn new ones.
Check your current inventory
Have a clear picture of your materials which shall be mover and fit to your new office and which shall no longer be in use. Man and Van London This will enable you dispose the unnecessary material and buy new ones that you will need in you moving in office. There are also vital documents that you can think misplacing them so you will keep them safe enough during the relocation. During this relocation process keep correct records of your materials. If your office is big give this task to the respective managers or supervisors.
Have an office plan in the new office in advance
This will easy commotion during settling down to your new office. Make a visit with your employees to your new premises and show them their new office location. This is important to all your employers to be knowing exactly how their new office will look like and have clear of your new environment. They will also give view of the new office and if there changes to be made are done I good time.
Set time to move
Have a research of when your business is at low pick as this is the right time to move your business. Be strategic during your move so as not to lose much. My suggestion is on January after the parties of December the business is low January so have your move. Have your market search first before relocation.
MTC Office Relocations London is based in London our team will assist you on how to plan a successful office move. This company have qualified staff members and affordable prices. Contact us through with our website and we shall get back to you. We have all necessary materials needed for relocating you. Our crates, boxes and van are branded our logo. We are available 24 hours to assist you relocate in ease and quick.
#steps to plan an office move, #business plan for office move, #how to plan an office move project
Conclusion: Moving your office can be a daunting task. But with careful planning and execution, it doesn't have to be. By following the tips in this blog post, you can ensure that your move is as smooth and stress-free as possible. If you need help executing your office move, our team at MTC Office Relocations London is here to help. We have years of experience helping businesses relocate their offices quickly and efficiently. Contact us today for a free consultation, and let us show you how we can make your office move go smoothly.
Helpful Articles
Find us in other South West London Areas:
Removals Company in Hammersmith & Fulham , Brixton Removals , Hampstead Removals , Moving Company Earls Court SW5 , Clapham Removals , Vauxhall Removals , Removals in Stockwell , Moving Company in Pimlico SW1 , Chelsea and Kensington Removals London , Moving Service in South Kensington SW7 , South West London Removals, Barnes Removals , Putney Removals , Balham Removals Company , Removal Services in East Sheen ,