Advantages Of Hiring A Professional Office Movers.
Professional Office Movers – Things to Do When Moving a Business
Are you looking to move or relocate from your current office or business to another location without passing through the stress or suffering the protocols of relocating? We all know that relocating office or business could be a daunting task that calls for expertise professional office movers that only the can handle, doing it on your own would feel like parking your whole life in boxes and bags. In the process or procedure of this tiring procedure(Relocating), a professional Relocation Company like https://mtcofficeremovals.com is the perfect choice for your office moving needs and services. Let us get the work done for you, and all you have to do is drive to your new office place with all your belongings in it. 
How to Plan and Organize an Office or Business Move
How to Plan and Organize an Office Move
1. We get it, moving an office seems like a daunting, nerve-wracking task. But, getting stuck in this mindset will do you no good. Here's a list of mistakes to avoid when relocating your company:
2. Thinking of an office move as an activity just like any other – something that can be accomplished quite easily once it is broken down into a series of steps. And that's precisely what we will do below.
3. Without further ado, let's dive right into our ultimate movers' blueprint which will ensure that your office move goes as smooth and hassle-free as possible:
– Set a realistic budget for your move
– Choose the right time to move
– Notify your employees about the move
– Hire a professional moving company
– Create a floor plan for your new office space
– Pack up your old office space carefully
– Set up your new office space efficiently
– Get everyone settled into the new office space
1. Set a realistic budget for your move: Moving an office can be expensive, so it's important to set a budget and stick to it. Start by getting quotes from multiple moving companies, and then compare the prices. Make sure to factor in all potential costs, such as packing materials, storage fees, and any necessary repairs or renovations to the new office space.
2. Choose the right time to move: Depending on your business, you may want to consider moving during slower periods or over weekends to minimize disruptions. If you have a retail business, for example, it might make more sense to move during a slow season like winter.
3. Notify your employees about the move: Once you've chosen a date for the move, be sure to give your employees plenty of notice so they can make any necessary arrangements. Send out an email or memo with all the details about the move, such as the date, time, and new address.
4. Hire a professional moving company: Unless you have a lot of experience with office moves, it's best to hire a professional moving company. A good moving company will be insured and have experience with office moves. They can also provide helpful services like packing and storage.
5. Create a floor plan for your new office space: Before you start packing up your old office, it's a good idea to create a floor plan for the new space. This will help you determine how to best arrange furniture and equipment in the new office.
6. Pack up your old office space carefully: When packing up your old office, be sure to label all boxes with the contents and the room they should go in at the new office. You may also want to take pictures of electronics and other items so you can easily set them up in the new office.
7. Set up your new office space efficiently: Once you've moved into the new office, take some time to set up everything in an efficient way. Label all cords and cables so they can be easily plugged in, and put frequently used items within easy reach.
8. Get everyone settled into the new office space: After the move is complete, it's important to help everyone adjust to the new office space. Have a plan for where employees will sit, and make sure everyone knows where important things are located, such as the break room or copy machine. Finally, hold a company-wide meeting to discuss any final details about the move and address any concerns employees may have.
Moving an office can be a big undertaking, but by following these steps you can make sure the process goes smoothly. With a little planning and preparation, you can make sure your office move is a success.
After your recognition of the fantastic benefits of utilising the service of a Professional Office Removal Company, like a few I'm about to mention, you must definitely be convinced that using Office Removals Companies like ours is a perfect choice.      
---
Safety office shifting,
The employees of  Professional Office Movers are highly skilled and talented, perfectly capable of moving all your belonging, regardless of the nature of your belongings weight, fragile, or very large belongings, 
without causing any form of damage or loss, at least we haven't experienced any loss as a result of mishandling clients properties. 
Professional Office Moving Service Company conducts many moves in a single day. However, without a grain of doubt, they can be proficient on completing your relocation efficiently and with speedily. They know precisely how to relocate any belongings and items rightly and stack them into the appropriate removal trucks. 
As a regular guy or girl, you may not be familiar with the procedure of safely packing your precious and fragile belongings, such as your expensive flat screen, glass tables, dishes, etc
Why take the risk of even trying to do it your self when we at MTC Office Removal Company London will ensure the safety  https://en.wikipedia.org/wiki/Moving , of all kinds of properties and get them to your new spot, be it a 1 million dollar artwork, or a precious vase. Extreme security of your property is guaranteed. 
Professional Office Movers
The proper office moving tools make the procedure of moving much more easier. Expert Office Movers should be hired as a result of the fact that they have the pieces of equipment and tools that are crucial to the success of your Relocation. 
So irrespective of whether you have light or heavy belongings and a significant amount of luggage, the equipment that will be available with them will make relocation very easy.. Our mission is to deliverer all your belongings to your new spot without damaging them in any way. 
Conclusion. 
Finally, Relocation from your current position to another is not an easy venture, and it involves a whole lot of strains and stress. The smartest move is to hire a reliable company like us at MTC Office Removal Service . Hire us for excellent service. Cheers!!. 
Plan the Move: Plan and Organise an Office or Business Move
A corporate relocation is a big undertaking. In addition to the usual challenges of moving, you also have to contend with the logistics of relocating a business. The good news is that there are plenty of resources available to help make the transition as smooth as possible. One of the most important steps is to hire a reputable office removal company. A professional team will be able to handle all of the heavy lifting, packing, and transportation involved in moving an office. They will also be familiar with the potential challenges involved in relocating a business, and they will have a plan in place to mitigate any potential disruptions. With their help, you can focus on running your business and leave the logistics of the move to the experts.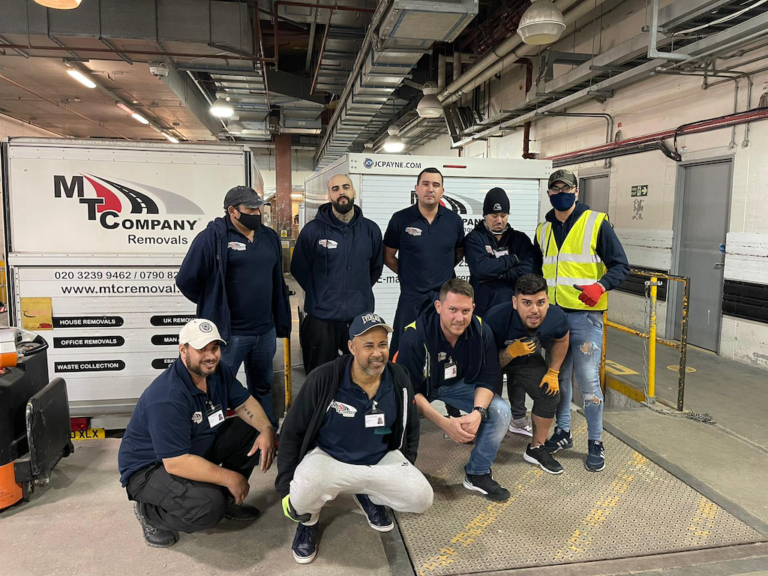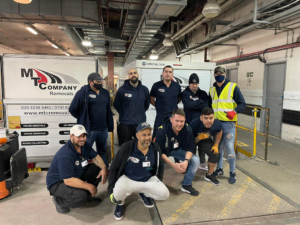 MTC London Office Removals Company, Covers the whole United Kingdom & Europe
Conclusion: If you're in London and need to move your office, give MTC Office Relocation London a call. We have the experience and expertise to make your office move as smooth as possible. With over 12 years of experience in the moving industry, we know how to handle any type of office move – big or small. Contact us today for a free quote!
Helpful Articles
Find us in other South West London Areas:
Removals Company in Hammersmith & Fulham , Brixton Removals , Hampstead Removals , Moving Company Earls Court SW5 , Clapham Removals , Vauxhall Removals , Removals in Stockwell , Moving Company in Pimlico SW1 , Chelsea and Kensington Removals London , Moving Service in South Kensington SW7 , South West London Removals, Barnes Removals , Putney Removals , Balham Removals Company , Removal Services in East Sheen ,