About Our Company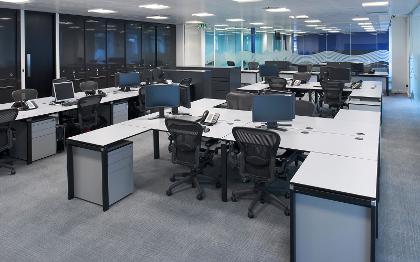 Nothing in the world compares to the feeling you get, when your company hits success and if this is the case, then the next natural step is to move your business in a larger space. However, you will need a professional Office Removals Company in London to get the job done for you.
MTC Office Removals is just the right Office Relocations Company that you can rely on for a quick and efficient service. With this team of highly skilled professionals by your side, you will not have to worry about spending more than the necessary time on this task.
This London Office Removals Company takes pride in excellent customer service for more than 10 years now. This is something that has been achieved by listening to the customers' requirements and working with them to meet their respective needs.


Working time
| | |
| --- | --- |
| WEEK DAYS: |  05:00 – 22:00 |
| SATURDAY: |  08:00 – 18:00 |
| SUNDAY: | 08:00 – 18:00 |
Innovative office clearance services and solutions are concepts that MTC Office Removals London takes very seriously. The experienced staff will work around the clock to get the job done, as quickly as possible. In most cases, MTC
Regardless of your company's demands, you can rely on these office relocations services in London. Ask for a free quote now, just to see how incredibly affordable these exceptional services are.
We are reliable professionals with over 10 years of experience. We listen to our customers and work with them to address their needs through innovative solutions.
Services:
You name it and we can provide it. With an experienced staff working around the clock, you can be sure we will get the job done and get it done right.
Who We Are
MTC Office Relocations London is a specialty office relocation company established with a simple goal in mind: to provide a secure and efficient office relocation across London. Privately owned and operated by Mosart Santos, We are a UK based office relocation company servicing the entire London since 2010.
With over 10 years of experience in the relocation industry, founder, Mosart Santos has developed the art and science of professional office relocation in London. Our company took off after Mosart met and partnered with Carlos in 2010. Today, We serve a wide array of offices while continually building our reputation as an industry leader with a passionate and experienced team working towards achieving one unique goal.
Our robust relationship with our clients over the years implies that we: deliver peace of mind, work earnestly to satisfy our customers, and ensure excellent customer service on a regular basis. We love London and take pride in being one of its most trusted and reliable office relocation companies.
What We Do
At MTC Office Relocations London, We offer a full-service office relocation solution leveraging advanced technologies and a team of highly experienced movers to provide a streamlined service in a timely and efficient manner. From a small office move to large office removal, Our knowledgeable team is committed to providing an inclusive and dynamic workforce to ensure that your office furniture clearance, gadgets, and other valuables are safely relocated anywhere, in or outside London.
We understand the hassles and stress involved when moving from one office to another. It always requires a more coordinated and well-planned approach to ensure the best results that resonate well with clients. We believe one good turn can create a delightful experience and, in turn, lead to more customers coming our way.
Realizing the challenges of office relocation and mastering our core responsibility as a leading office relocation company in London, we have equipped and developed ourselves to meet the ever-changing needs of the industry. Whether you need to change or relocate your office, we are here to deliver the most satisfying experience at a price you can afford.
Mission Statement
Our mission at MTC Office Relocations London is to constantly build a superb relationship with our clients, by consistently delivering high-quality services, tailor-made, and personalised to achieve the most appealing results. We aim to continually grow our presence across London, offering our clients seamless and most efficient services possible.
Vision Statement
As we dedicate ourselves to making office relocation effortless and efficient in London, we envisioned being a brand widely recognised as London's most trusted professionals in office relocation.
Our Values
We are strongly guided by our founding principles of integrity, honesty, compassion, satisfaction, and respect for our clients.
Customer Service
Here, Customer satisfaction has been the foundation on which we have built our company, and we are proudly leading the trend in overall quality and exceptional customer service. We believe that customer relationship is a defining factor when finding the right office relocation solution company. Get in touch today; We are here to ensure your overall enjoyable and remarkable experience.