What is the best way to move all my goods to a new office in London?
If you're planning on relocating your business to London, the task of finding a reliable firm for office relocation can seem overwhelming. With so many moving companies in London, it can be hard to narrow down which service is right for you. To make things easier and ensure as stress-free an experience as possible, research potential firms thoroughly before making any commitments. That's why we have created this guide specifically designed to help make your search for office relocation services in London go smoothly! Read on to discover our top tips for choosing a trusted company that will take care of all your goods during the transition period.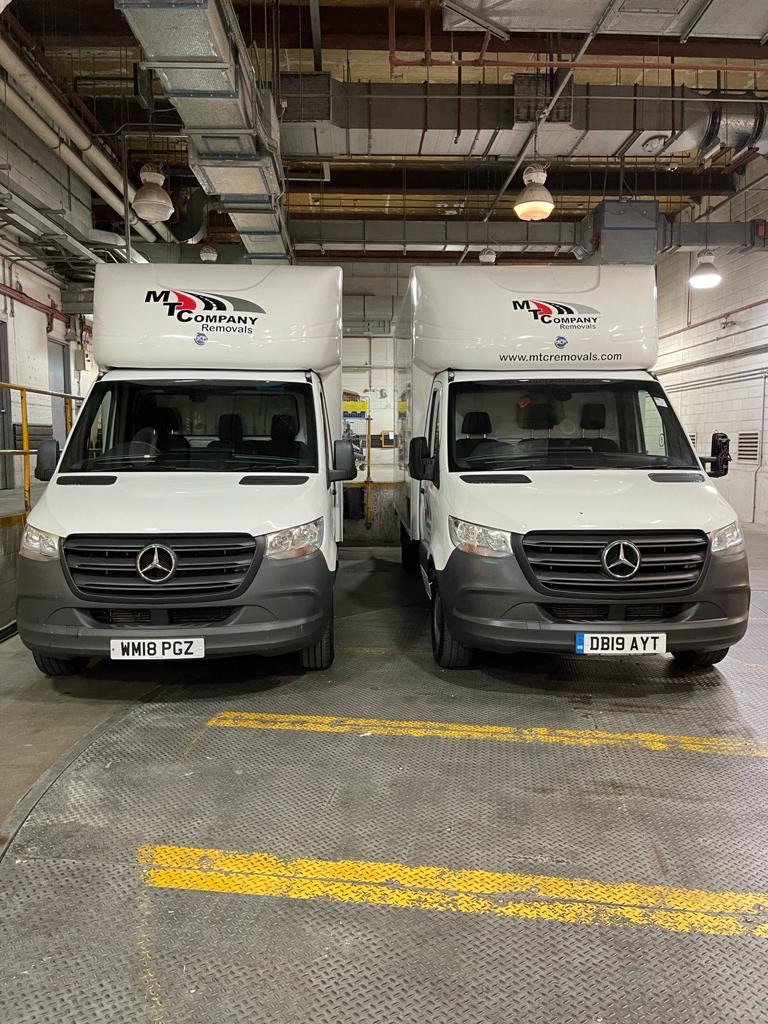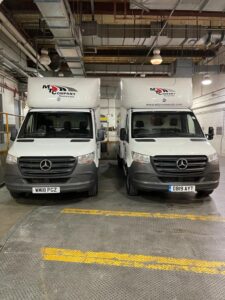 • Office relocation in London is complicated and requires a great deal of preparation.
• Hire a reputable office moving company with local physical address and clear communication methods.
• Check their licenses, levels of insurance, experience, and storage facilities.
• Ask for itemised quotes from three or more service providers to compare prices.
• Book services two months in advance for the best quality.
• Prepare by categorising items and separating those to be given away.
• Pay using credit card to reduce fraud risks; agree to an itemised contract.
• Read reviews online and ensure no deposits are requested up front.
• Be aware of rogue moving firms, ask for recommendations from your network, check online reviews, and request fully itemised quotes.
• Average cost depends on size of business, volume of goods moved, and distance between the locations; moves can take one day (for small offices) up to four days (for larger jobs).
• Prepare early, buy packing materials and label boxes; hire insured removals firms; get new furniture if desired; communicate with staff throughout
Finding a reliable firm – Ask friends, family, and colleagues for recommendations. Research your options online and read reviews to find the best company.
When embarking on the journey to find a reliable firm for your needs, it is crucial to tap into the wealth of knowledge that's readily available from a trusted network of friends, family, and colleagues. People within your circles who have previously engaged similar services can offer invaluable insights and honest opinions, helping you identify the best possible options. Additionally, harness the power of the internet by thoroughly researching each option and scouring the digital landscape for genuine customer reviews to further substantiate your decision. By adopting this approach, you will be able to narrow down your search confidently, ultimately landing on a trustworthy and reputable firm that meets your expectations.
Understanding their services – Make an appointment to visit their office and ask questions about their services and policies.
Setting up an appointment to visit a service provider's office can truly enhance your understanding of their services while offering an opportunity to make informed decisions. Engaging in face-to-face discussions allows you to unearth pertinent details about their policies and enables you to ask questions that may not be covered on their websites or brochures. Moreover, personal interactions help build a rapport, which potentially leads to a stronger collaboration. Direct communication facilitates clear expectations and contributes to the overall satisfaction with their services. So, ensure to take this essential step and truly grasp what a service provider can offer before moving forward with your choice.
What to expect during the relocation – Prepare yourself for the disruption of packing up all your belongings, carrying them to the new office, and taking care of any cleaning or repainting in the old space.
The prospect of relocating can be both exhilarating and daunting at the same time, as it signifies the beginning of a new chapter in your professional journey. However, be prepared for the disruption that comes with packing up all your belongings, which might not only be time-consuming but also an emotionally charged process. The physical effort involved in transferring everything to your brand new office space might be challenging, but consider involving your team in this experience to strengthen camaraderie and cooperation. Lastly, don't overlook the importance of leaving your old workspace in pristine condition, as this may include cleaning and repainting, ensuring a seamless transition for the next tenant. Embracing the disruptions during relocation can contribute to a smooth and successful move, ultimately paving the way for an exciting and fresh start.
Budgeting for the move – Get quotes from at least three firms to ensure you are getting the best deal possible
Embarking on a new adventure and relocating to a fresh environment can be an exciting journey, but it is essential to make sure the practical steps are carefully planned out. One of the pivotal aspects to consider is how to manage your finances efficiently, specifically in terms of hiring a moving company. In order to guarantee a delightful moving experience, it is wise to reach out and obtain quotes from at least three distinctive firms. This not only affords you the opportunity to compare and contrast their offerings, but also allows you to assure that you're securing the best possible deal within your budgetary constraints. Moreover, engaging with various companies provides invaluable insights into their professionalism and attitude towards customers, giving you peace of mind during this significant transition in your life. So, don't hesitate to take that extra step and explore your options; your wallet and your sanity will thank you!
Prepare for unexpected costs – Consider costs such as insurance, parking fees, and storage fees in case something goes wrong during transit or if you need extra time in either location.
When it comes to planning a move, it is easy to become caught up in the excitement and overlook certain unexpected costs that may arise. In order to ensure a stress-free moving experience, it is vital to consider the potential additional expenses such as insurance, parking fees, and storage fees. Ensuring that you have adequate insurance coverage for your belongings during transit can provide peace of mind in the event of any accidents or damages. Additionally, it is essential to account for any parking fees that may be incurred at both the origin and destination points of the move. This is particularly important in urban areas where finding a suitable parking spot can be both challenging and costly. Furthermore, storage fees should be taken into consideration in case extra time is required either before or after the move, necessitating temporary storage for your belongings. By thoughtfully preparing for these unexpected costs, you can minimise any surprises and enjoy a seamless transition into your new home.
Transitioning into your new office – Once everything is moved in, take time to unpack, set up furniture and organize your workspace so that you can start working quickly and efficiently in your new home office!
Transitioning into your new office can be an exhilarating experience as it provides an opportunity to create a space tailored to enhance your productivity and showcase your personal style. As you move your belongings in, investing time and effort in unpacking, arranging furniture, and organizing your workspace is vital to ensure a seamless transition. By doing so, you create an environment that not only fosters efficiency but also makes you feel at home, allowing you to hit the ground running as you embark on a new chapter in your professional journey. Embrace this new beginning with an office space that reflects your ambitions and fuels your creativity, and watch as your accomplishments flourish.
Moving office can be a daunting task, but it's made easier with the help of a reliable relocation firm. Ask your friends, family and colleagues for recommendations, research your options online and request quotes from at least three companies to ensure you get the best deal possible; that way you can feel confident about the quality of customer service you'll receive during the move. Ensure that all costs are budgeted for including insurance, parking fees and storage in case something goes wrong during transit or if more time is needed in either location.
And once everything is in place, take your time to set up and organize your work area so you can get back to business as soon as possible. If you're looking for a professional office relocation service based in London then look no further than MTC Office Relocations London! With over 15 years of experience and an impeccable reputation, they could provide the perfect service for you today.