1. Office relocation can be a daunting task – working with a professional company can take the stress out of the process
2. Professional office relocation companies have the experience and resources to handle every detail of your move, from packing and transporting your belongings to setting up your new office space
3. They will work with you to create a custom moving plan that fits your specific needs and budget
4. Their team of experienced professionals will handle all the logistics of your move, ensuring that everything goes smoothly and on schedule
5. When you work with a professional office relocation company, you can rest assured that your move will be handled efficiently and professionally
Work with a Professional Office Relocation Company
MTC Office Relocations London is a professional office relocation company that can help make your upcoming move as stress-free as possible. We have years of experience in the industry, and our team of dedicated professionals will work diligently to ensure your transition is smooth and seamless.
From packing and unpacking to furniture assembly and IT setup, we can take care of it all. So if you're planning a office move in the near future, be sure to give MTC Office Relocations London a call!
 Save time and hassle by hiring an office relocation company to move your business

 Encourage the staff to work during the process thanks to our convenient door-to-door service

 We are professional, reliable, and trustful

Let MTC Office Relocations London take care of all your problems!
 Move with ease by hiring a professional office relocation company

 Fill out your paperwork in advance and be prepared for the move

Save money on strain and stress by hiring an expert to handle all of your need
To make sure your move goes smoothly and doesn't cause any issues, use professionals to help you.
You may have to move or relocate your office or company  due to apparent reasons. It is quite difficult to relocate your whole set-up, especially when your company is on a large scale or land based. If you are not professional in relocating your office set-up  or if you are doing it for the first time, it is better to Hire a Professional Office Mover or a Professional Office Moving Company.
Do You Need Assistance with Your Office Move?
Moving your office is a stressful task for any business owner, but it doesn't have to be. Professional Office Relocation Companies like MTC Office Relocations London provide the resources and expertise you need to make your move as efficient as possible.
When moving office, there are many components that need to be taken into consideration. Professional office relocation companies understand this, and will provide you with all the resources you need to make your move as smooth as possible. Professional Office Relocation Companies are experts in the field of office relocation for businesses, large or small. From packing supplies to moving furniture – Professional Office Relocation Companies have all the manpower and equipment needed to make your move a success.
A professional moving company can help you move your office
Professional office relocation companies offer support throughout the entire process of your move. Professional Office Relocation Companies will provide you with a comprehensive inventory of all the items in your office, help pack many different items, and ensure that every last piece of furniture is moved properly to its new destination – saving you time and money on repairs or furniture replacement. Professional Office Relocation Companies are also experienced with large scale moves, so if you have multiple locations throughout the UK, Professional Office Relocation Companies can simplify your relocation.
Professional office relocation companies are not only able to help make your upcoming move smooth and stress-free – they're also able to help grow your business.
Thank you for reading my blog
What to Look For When Hiring Professional Office Company
Here are the benefits of Hiring the Office Relocation Company.
LICENSED AND INSURED
MTC Office Removals London ,Professional office movers are insured and licensed. They relocate your office set-up with full insurance. It means that if anything happens to your office property, you will be given the compensation by the office movers. It is best to hire an Office Relocation Company if you are relocating far away from the current address so that you can sleep peacefully knowing that your office property is insured, in case of any accidental damage. 
EFFICIENT TRANSPORT AND ORGANISATION
Professional office movers have large trucks, vehicles or lorries to transport your office property. They have efficient transport and man power to transport your office property of absolutely any sized load. Moreover, a professional office relocation company is organized. They will transport your things in an organized way and won't just throw things in the lorry. They can effectively expedite the transportation according to your requirements and needs.
COST EFFECTIVE
Hiring an office relocation company is much cheaper than hiring the individual movers. A Professional Office Mover Company will try its best to move your office set-up in a quick and in the most effective way, saving your dollars and time. Moreover, some professional office movers charge hourly so they make sure that your relocating procedure is not delayed even by a minute.
PROPER HANDLING
Professional office movers can handle your office property in a safe way. They have the machinery, the manpower, the equipment and tactics to safely load and unload the things. An office relocation company knows how to pack, load and unload things. They can handle the heavy sized objects with tactics to transport them safely.
LESS STRESS ON EMPLOYEES
Professional office movers also provide services to pack your things so that the employees are off stress. If you won't hire an office relocation company, all the burden to pack the office things will be on your employees and they would feel less productive and inactive that day.
HIRE THE BEST LONDON OFFICE MOVER
We are the best London office movers. No matter how big your set-up is, we have the equipment and the manpower to relocate your office. MTC Office Relocations London is experienced, professional and trusted all across London to provide the best office relocation services.
We are fully licensed and insured. You can sleep peacefully knowing that the things we are transporting are insured. We provide a hassle free experience of relocation and our workers follow a strict conduct of action. We do not just provide you with the best office relocating services but we also pack your things so that you do not have to put the stress on your employees.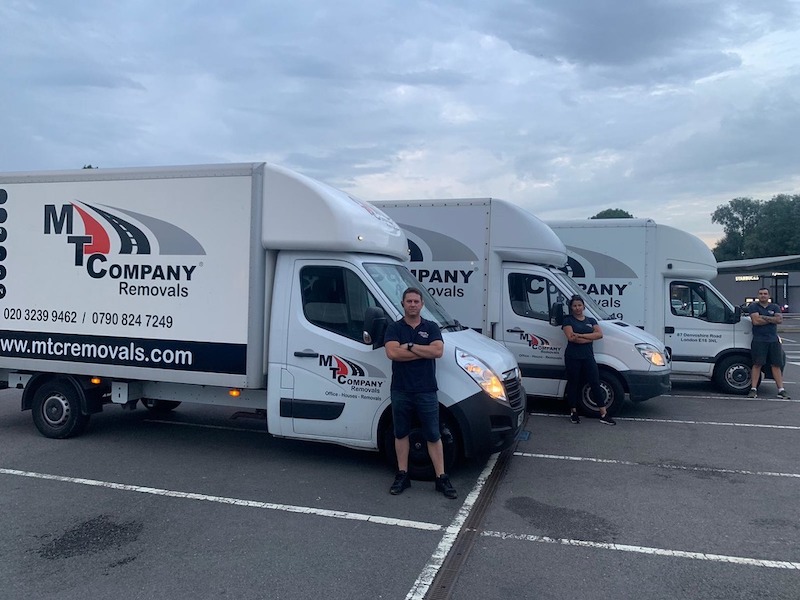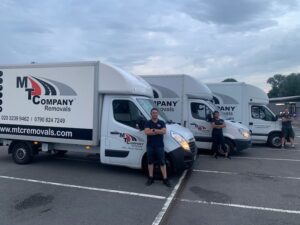 SERVICES OF MTC OFFICE RELOCATION COMPANY
Hire us if you want to have a hassle-free experience while relocating your office. https://www.mtcremovals.com
---
Before deciding whether or not to hire a moving company, there are few things you need to consider.
First of all, think about the number of staff members who need to be moved, since the number of people will have an impact on choosing whether or not hiring professional movers is your best choice. Hire professional office moving company if you have more than five employees because this is when the move becomes complicated.
Hiring professional office movers is the best decision if your office move involves big items like furniture, files and computers. Hire MTC London Removals Company to make sure that all your belongings remain safe in transit because hiring them includes proper packing of all office items by they themselves or you can even pack the items yourself but leave fixing labels on them to professionals.
Hiring office moving companies also includes providing packing material like boxes, bubble wrap and other items which are best suited for packing your office belongings. Hiring professional movers is beneficial because they provide an inventory sheet along with the final bill that lists every item that has been moved during the move.
Conclusion:
Office moves are a lot of work. There's so much to do in such a short amount of time, it can be overwhelming. That's why it's important to hire a professional office moving company London to take care of the heavy lifting for you. They have the experience and resources necessary to make your move as smooth and stress-free as possible.
Don't spend your valuable time packing up your office–leave it to the professionals! Are you ready to get started? Give us a call today: 0800 294 0566 | 079 0824 7249 | 020 3811 8380    |    info@mtcremovals.com and let us show you how we can help make your office move go smoothly.
Helpful Articles