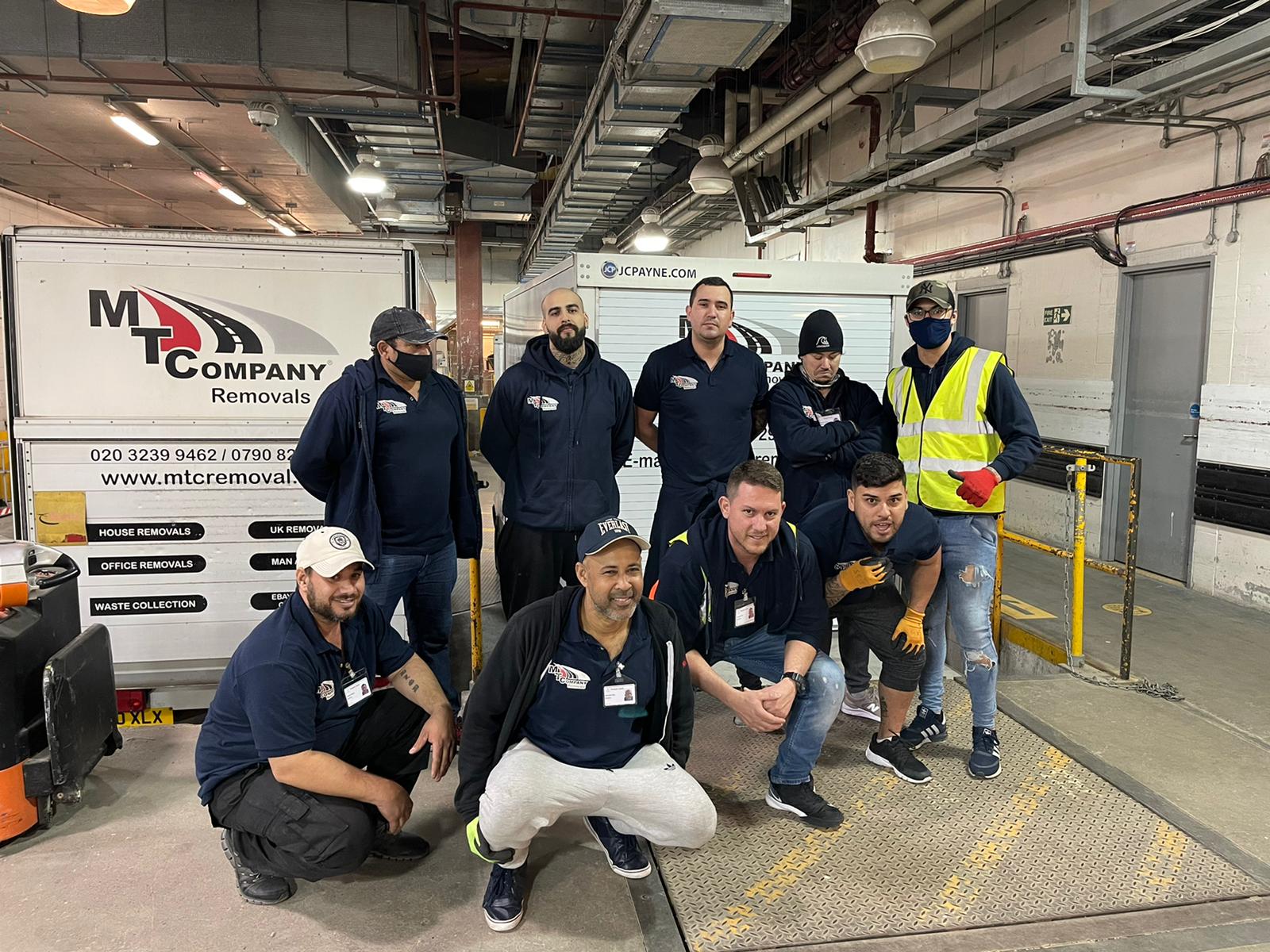 Moving Business Premises Checklist 
When it comes to Moving Business Premises , you want to make sure you're doing it the right way. You want to know that you're making a positive change for your business, and that starts with understanding the steps involved in the moving process. But just what are those essential steps? We're going to talk about them right here..
Are you considering moving your business premises? If so, it's important to plan ahead and make sure everything is organised correctly. A move can be costly and stressful if not done properly, so use our checklist to make sure the process goes as smoothly as possible. From arranging packing and transport services to disconnecting your utilities, we've got you covered!
Moving your business premises can be a big undertaking, but with proper planning it doesn't have to be a stressful experience. Our office moving checklist will help you get organised and make sure everything is taken care of, so you can focus on running your business. First, you'll need to arrange packing and transport services. Then, you'll need to disconnect your utilities at your old location and set up new service at your new location. Finally, you'll need to notify your customers, suppliers, and employees of your move. With our checklist, you can be sure that your move will go smoothly and without any stressful surprises.
The Step-by-Step Guide to Move Office Premises
For those who might not think a checklist is essential, it absolutely is. Just jumping in with both feet and expecting everything to go well is definitely not going to help you in the long run. You could find yourself struggling along the way, and that could end up costing you a whole lot of time and money. That's why going through this process, and making sure that you look into each of these different aspects of the moving process is going to help with your relocation of business premises. You'll be in your new location in no time, and happy about it too. 
Create a Budget 
Long before you decide on the specific location that you want to move to, you're going to need to create a budget. The budget will make sure that the new space you're moving into actually works for you. After all, just because you want a new space or you need to expand doesn't mean you can spend any amount of money to do so. You need to know the income your business has coming in and how much you can afford to take out in order to get a new space.
Remember, you are likely going to have to take a loan to buy a building, but that doesn't mean you should take the largest loan possible. You need to think about the size of payments your business can afford. Just because the bank will let you get a loan doesn't mean that you want to get that loan. Also, keep in mind that your new building isn't the only expense associated with moving. 
Built into your budget should also be all of your other expenses for the move. That means the cost of actually moving everything to the new location. It also means costs like setting up utilities, getting all of your licensing setup and even changing out insurance or updating your insurance. Larger spaces could mean more massive bills in a number of different ways, and you want to be prepared for that. 
Even if you don't opt for a larger space, simply being located in a different part of the city or even a different city could affect your bills. While you're preparing a budget, be sure to look at some of the differences in expenses in various areas so you can figure out the cheapest places to move and the most expensive. Then you can tailor your budget based on where you'd rather be. 
Create a Plan 
Next, you're going to need a plan to make sure the move goes smoothly. You might think it's as simple as buying or leasing a new building and then moving in, but that's definitely not all there is to it. You need to really think about all of the different steps involved in the process. 
Maybe you need more equipment or furniture for the new location. If so, you need to plan for that to be delivered and arranged. Getting all of the supplies and equipment you have in the current location boxed and ready to move is another step. So is actually taking those boxes to the new site and unpacking and arranging everything once you get there. 
Remember that you're still going to need your business to run while you're going through this process. Man and Van East London , you need ways to handle all of the day-to-day operations even while you're packing up and moving. That's going to take a lot of planning as well. 
Having a quality plan in place is going to make it a great deal more comfortable for you to carry out your relocation of business premises with the least amount of stress. That's going to pay dividends when it comes time to put things into motion. 
The more you can plan, and the more you put together before you start the process of moving or even looking for a new place, the better off you will be.
You'll be able to lay things out in a logical way and then make sure that you're following through. Setting up a plan early also makes sure that you're not going to forget something during the moving process. 
While you're working on this process, start with an idea of what it is that you really want in your new building. Create a list of the things that are most important and the things that you would like but aren't quite as important. Then maybe some added perks that would be nice but just don't matter overall. All of those lists are going to help you as you start actually looking at new buildings. 
 

What Do You Actually Need? 
While you're figuring out what you can afford, also look at what you actually need. Sure, that 100,000 square foot building might look great, but do you really need that much space? If you've been working out of a 20,000 square foot space, then that kind of upgrade is probably going to be too much, and you won't have enough capital coming in to pay for it. 
Maybe you love the new space that just opened up in the heart of downtown, but does your business really need to be there? Perhaps it would be nice, but if it's going to cost a fortune and you don't have a need for that kind of location, then it's going to be a waste of money. 
You'll want to look at the type of building that you need. An old restaurant is going to be challenging to convert if you're planning to sell furniture, for example. You can do it, but it's going to take a lot of time and money. Along the same lines, you want to have a building that you can customize at least a little to fit your own tastes and those of your clients or employees. 
This part of the process means looking at a number of different factors. You want to be sure that you are getting everything that you have to have. Don't sacrifice on the space you absolutely need for a location that you like but isn't necessary. Don't sacrifice on higher bills than you can afford because you like the current layout of the building. Your goal is to get through this process on budget, and that's going to take some work on your part. 
Now, you also want to keep in mind that your business isn't going to look exactly the same in five or ten years as it does right this moment. That means you need a building that's going to grow and expand with you. But don't bite off more than you can chew. If you think your business is going to grow exponentially over the next ten years but you don't have the budget for a large enough building to prepare then make sure you're leasing a place that you can get out of when you need to and start saving now toward that next, bigger building. 
Is it Easy to Use?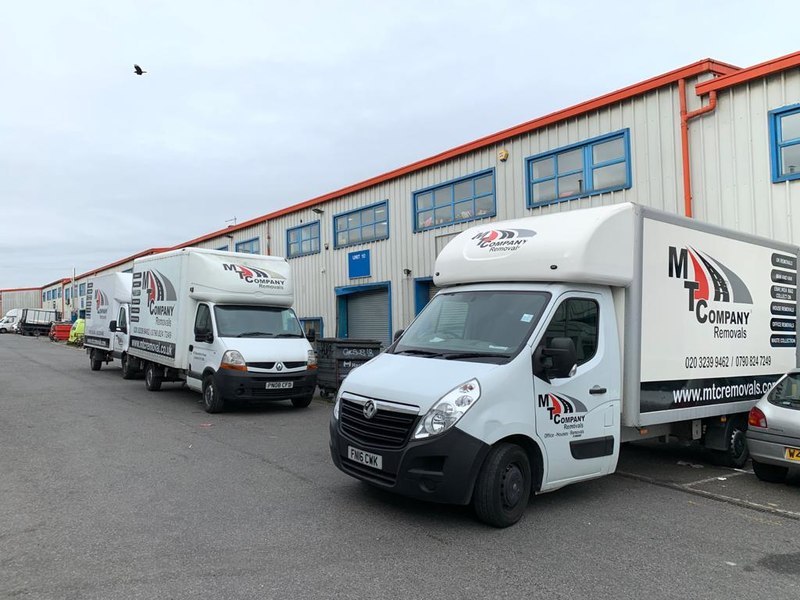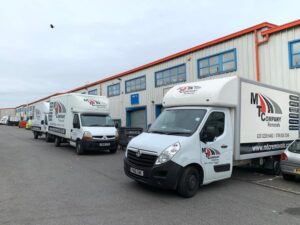 Accessibility is a crucial part of the process and something you absolutely need to think about for your business. This part is about all aspects of accessibility, and that starts with your team being able to get to work every day. Is the location that you've chosen easy for them to get to?
Can they drive there by car? Is there enough parking when they arrive at work? What about for your customers or clients to come to the business? Can they find it easily and find a spot to park when they get there? 
You may want to look into buildings that are located close to walking paths that will let your employees walk or bike to work. You may want to look for something that is close to a train station or a bus station. These things make it simple for your employees to use alternate transportation if they don't have a vehicle of their own. It's also a way to promote environmental impact. 
The idea of good accessibility is vital so that your business can be successful. If you're reliant on customers coming to your physical location, but you're located 30 miles outside of town, you're going to have a hard time building a base. If your primary employees are taking the bus or train, but you're a 20-minute walk from the station, you're cutting into your employees' ability to get to work. 
The key is to pay attention to what your people need when you're working on finding a new location. Talk to your employees about how they get too and from work. Pay attention to how many parking spaces you're going to need for them and any customers or clients. Also, talk to customers and clients to find out how they get to you or where they're coming from. This may impact the area you want to move to. Moving too far from your primary customer base is definitely not a good idea. 
 

Is it Safe? 
Safety is a primary concern for any business, and it absolutely should be when you are Moving Business Premises . You should be concerned about security for your team as well as the safety of your building and everything in it. That means looking into things like crime rates in your potential new location. Any building that you think about leasing or buying you should drive by. Drive around the neighborhood and get a good idea of how everything looks. 
If the businesses have bars on the windows or many of them are empty, or a lot of windows are smashed out, that might not be a neighborhood you want to move into. If it looks like the businesses are in good repair and taken care of, that might be a positive sign. Keep in mind that even in great neighborhoods, you'll still want to be able to put in some safety features. 
You want to put in a security system that keeps out anyone who might have less than honorable intentions. Bad people travel to good neighborhoods all the time, and you want to be able to protect your belongings and your business overall. Putting in cameras and security will help you continue running your business no matter what might happen. 
Cameras and security systems or even security guards are also a way to protect your team and your customers or clients. You want a space that they can feel comfortable walking into and out of work every day. You want well-lit parking areas, so they don't have to walk through the dark or be concerned about what's around them. All of these things are going to help you, and them feel better while moving business premises. 
---
Making the Right Choice 
When you're looking at the relocation of business premises in London you want to make sure you're choosing the right space. After all, you're planning on staying there for quite a while, and you're going to be spending a lot of time and money on the process. You don't want to make the wrong decision. So, take this checklist into consideration. Look at each of these things before you sign on the dotted line, whether for a lease or a purchase. 
You and your business deserve the best. So does your team and your customers and clients. All of those things are possible if you don't stretch yourself too thin or decide on a location that doesn't fit your basic needs. Just take a little bit of time to go over each of these things and make sure you're calling in a team that can help you with moving business premises. MTC London Office Relocations can get your entire office transferred in no time. 
Conclusion: Moving office premises can be a daunting task, but with careful planning and organisation it doesn't have to be. Our handy checklist will help you make sure that everything is taken care of before, during and after the move. If you need any assistance with your move, our team at MTC Office Relocations London are here to help. We have over 12 years of experience in helping businesses relocate quickly and efficiently, so contact us today for a free consultation.
Helpful Articles
Find us in other South West London Areas:
Removals Company in Hammersmith & Fulham , Brixton Removals , Hampstead Removals , Moving Company Earls Court SW5 , Clapham Removals , Vauxhall Removals , Removals in Stockwell , Moving Company in Pimlico SW1 , Chelsea and Kensington Removals London , Moving Service in South Kensington SW7 , South West London Removals, Barnes Removals , Putney Removals , Balham Removals Company , Removal Services in East Sheen ,