Checklist of Who to Notify When Moving an Office or Business 
Online Office Moving Guides Checklist for Moving Office Premises
Are you looking forward to relocate from your old office into a new one? Checklist for Moving Office Premises then it is essential for you to keep few important points in your mind. For example, there are some people that you need to inform about your move. You should inform them at the time of selecting an office removal company, so that you can avoid last minute frustration. On the other hand, you need to have a checklist on whom to notify when you are moving your office. Then you will be able to make sure that you don't miss anyone.
Here is a list of parties that you need to notify when you are moving an office or business. If you can inform these parties at the time of selecting a London office relocation company, you will be able to avoid frustration in the long run.
Here Are Some Great Moving Tips:
Create a packing plan. Decide what you will pack and when. This will help to keep organized and ensure that nothing is forgotten.
Pack the heaviest items first. This will make it easier to lift and carry the boxes.
Label each box with its contents and destination room. This will help when it comes time to unpack.
Use plenty of packing material (bubble wrap, foam peanuts, tissue paper) to protect your belongings during transport.
Pack a essentials box for when you arrive at your new home. This box should include items like toiletry essentials, a change of clothes, bedding, etc…
Checklist to Help you Pack up Your Office
Will Guide Through the Entire Process of Moving Offices
• Gives guidelines for all types of office moves, whether or not they're being carried out by professionals. It also provides advice on how to conduct a fire drill and what locks/security systems are appropriate. A must-have before any move
• Prevent costly mistakes
• Save time and money
• Reduce the risk of minor accidents around property
• Ensure compliance with international, national and local regulations
1. Get organized. Make a plan and purge what you don't need. This will make the move easier both physically and mentally.
2. Label everything! Boxes, bins, drawers – label them all so you know where everything goes when you unpack.
3. Pack heavy items on the bottom of boxes and lighter items on top.
4. Use packing peanuts, bubble wrap or newspaper to cushion your fragile items.
5. Use towels and sheets to protect furniture during move – they're already in your house so you won't have to buy any extra packing supplies!
6. Plan ahead for meals and snacks while you're moving – having food on hand will help keep your energy up throughout the
7. Start packing early. The earlier you start, the less stress you'll have later on.
8. Make a list of everything you need to pack and keep it nearby as you pack. This will help avoid forgetting anything important.
9. Label all of your boxes with what room they should go in at your new apartment. This will make unpacking much easier!
10. If possible, try to pack heavier items on the bottom of boxes and lighter items on top. This will help keep your boxes from becoming too heavy to lift.
11. Use sturdy boxes and packing materials for fragile items. This will help ensure that they don't get damaged during transport.
12. Call MTC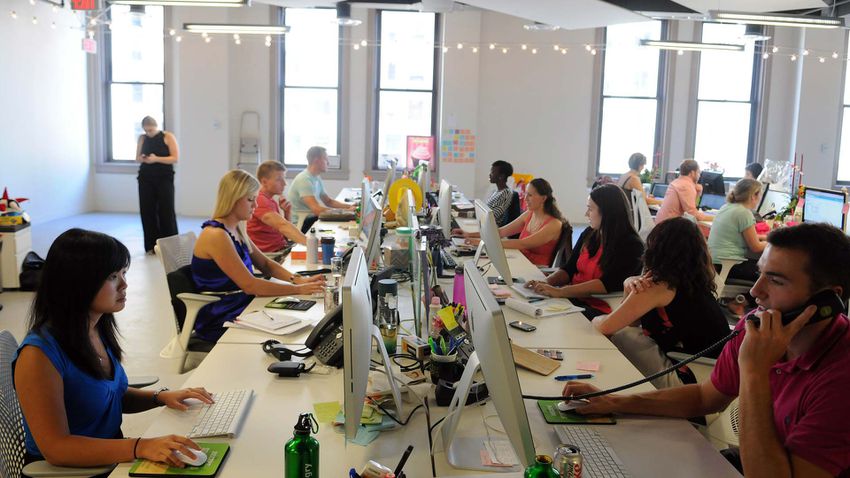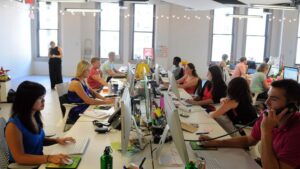 ---
The ultimate Guide to Moving into a New Office
1) Customers and clients
Your business or company would have a solid customer base as well as a group of clients. As the first step, you should get in touch with them and inform about the move. This should be done at least one month before you move. When you are informing about the move, you need to provide important details, such as the new location and contact information. This should be communicated professionally through a letter. You should also update your web about the new location at least one month before you move. Then your clients and customers will be able to stay informed about it
2) Government agencies, vendors and other service providers
Your company must be dealing with several government agencies, vendors and other service providers on a regular basis. Hence, you need to get in touch with those entities and inform about your move. It includes your internet service provider, office supply store and printing service as well.
3) Insurance companies and banks.
You should never forget informing insurance companies and banks about your move. These entities usually require an early notification from you. It would take some time for them to change the name on checks, notify credit card companies and get the checks printed. If you can inform early, you will be able to make sure that you are in a position to run your business operations smoothly from the very first day of the move. After the move, you will need to do transactions with banks and insurance companies in your new location. Hence, you need to get in touch with the banking and insurance representatives to get a better understanding about the services that are available in new location. Moreover, insurance companies would come across the need to provide a new policy to you after analysing your new office space.
4) Telephone company
You will not be able to manage the business operations even for one day without your telephone. Therefore, it is important to get in touch with the telephone company and discuss about the move. While the office movers company take care of your office equipment, you need to take a look at the other facilities that you need to have to keep your business running from the first day of the move. You need to inform the specific day of your move to the telephone company. Then they will be able to work accordingly and install the new telephone lines on time. In addition, you need to ask your telephone company to configure a call forwarding system from the day of your move. Then you will not miss out the calls that you are getting for your old phone number. You should also see whether there is a possibility for you to get the same phone number at your new location. Then you will not have to inform about the changes in your telephone number to anyone.
5) Post office
All the incoming letters and parcels to your company would be handled by the post office. Therefore, you need to get in touch with the post office and inform about your move. This will assist you to make sure that you don't miss out any of the incoming mails to your mailbox.
6) Change the signature in emails
If the email signature of you and your employees have the workplace address mentioned, you need to update at least a couple of week before the move. Then all your recipients will be able to figure out your move. You can do the same in your social media accounts as well. A considerable percentage of people take a look at the email signatures and social media accounts in order to figure out the physical addresses of businesses. Hence, you should never forget to make this change.
7) Change the incoming phone message
While you are updating company information, it would be a good idea to change the incoming phone message as well. This can be considered as one of the most convenient methods available for you to make sure that public is aware about your new move. You can configure the incoming phone message and provide useful information, such as your new location and when you are moving. To help people get their concerns clarified, you need to provide updated contact information as well.
---
8) Stamp outgoing correspondence
Last but not least, you need to be careful to stamp outgoing correspondence. You need to buy red coloured stamps, which indicate Note New Address.
You can purchase them at an affordable price from the nearest office supply store. Then you need to stamp the new letterhead for all the recipients and make sure that they get to know about the new address.
If you keep this checklist in your mind, you will be able to make sure that you don't miss out notifying any of the important parties. In the meantime, you should contact a reputed Office Furniture Removal Company like http://mtcofficeremovals.com to make sure that you can continue business operations from the first day of the move.
Conclusion:
Moving offices can be a daunting task, but with the right checklist and strategy you'll find it much easier to execute. Office Movers near me If you're looking for help relocating your business or office premises, MTC Office Relocations London is ready to take on all of your commercial removals needs. We have years of experience in the industry and we know how important it is that everything goes seamlessly when moving out and into new space! Let us handle all aspects of relocation so you don't need to worry about anything else other than carrying on with day-to-day operations at work.
Helpful Articles
Find us in other South West London Areas:
Removals Company in Hammersmith & Fulham , Brixton Removals , Hampstead Removals , Moving Company Earls Court SW5 , Clapham Removals , Vauxhall Removals , Removals in Stockwell , Moving Company in Pimlico SW1 , Chelsea and Kensington Removals London , Moving Service in South Kensington SW7 , South West London Removals, Barnes Removals , Putney Removals , Balham Removals Company , Removal Services in East Sheen ,